Water Response Unit Project
---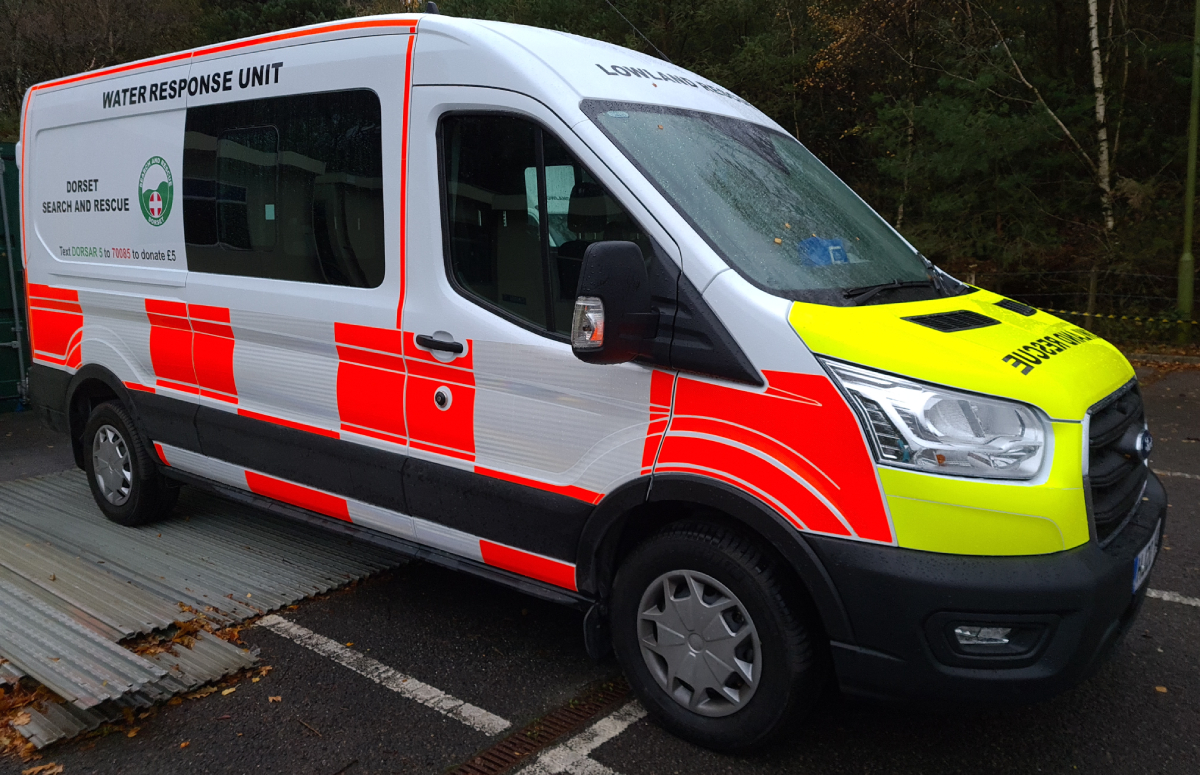 Dorset Search and Rescue are well known for searching for missing people on land, it is our bread and butter. What you may not know is that we have a dedicated team of volunteers who are trained in search and rescue in trickier conditions, inland water. Inland water can be a strong attractor for missing people and they often need searching. We provide safe and effective water search capabilities to Dorset Police and throughout 2020, we have been working hard to increase those capabilities with the purchase and commissioning of a rather important piece of equipment, a dedicated vehicle.
We had two primary objectives for the vehicle:

Transport for members of the water team.
Transportation and storage for the water team equipment.
We were fortunate enough to receive an award from the Department for Transport's Inland Rescue Boat grant in both 2017 and 2018. The final round of funding occurred in 2019 and we were successful again in our bid for a funded water response vehicle. The award sees the Department for Transport funding 90% of the ex-VAT costs of our project.
Ford UK gave us a massive 35% discount on a new vehicle, which not only more than covered our 10% contribution of the project but strengthened our overall bid as we could reduce costs significantly.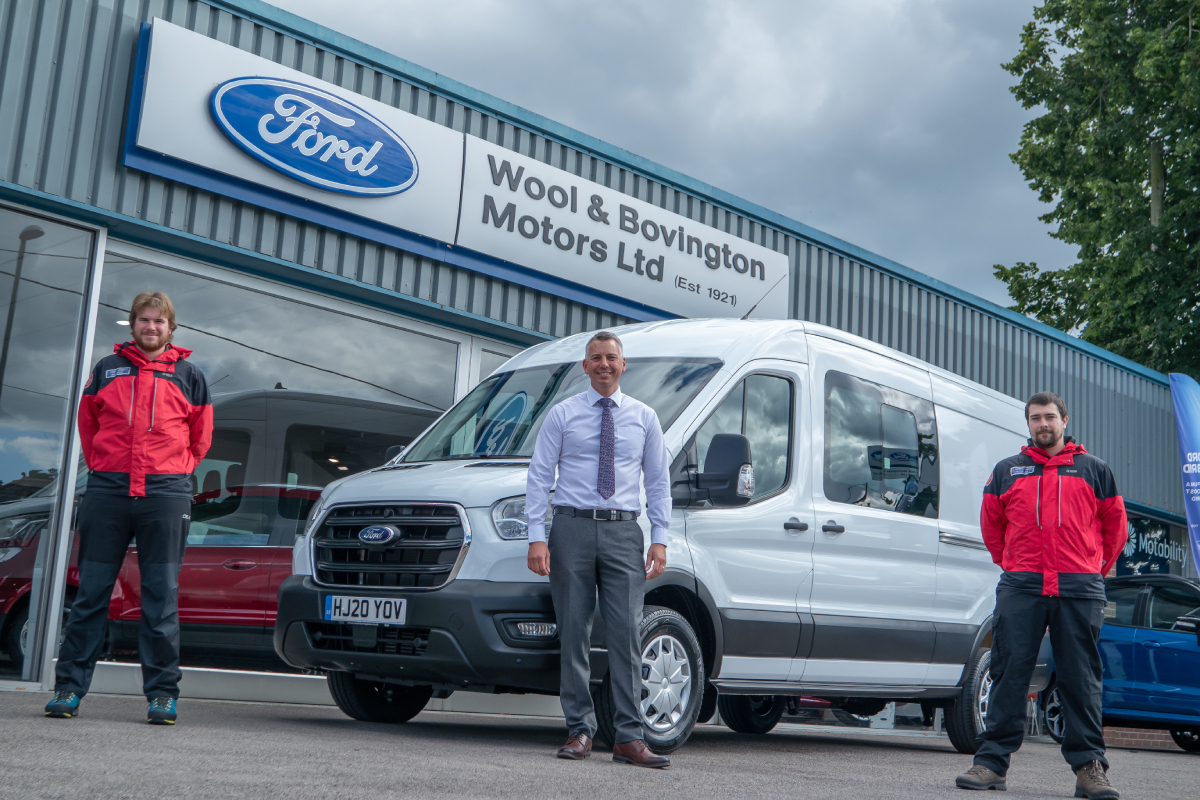 We kept it local for the fitting and approached a Poole based company, WRES Welding, to undertake the work required to turn an empty van storage space into something suitable for our needs. WRES Welding took the time to custom-build racking with our kit in mind to enable us the best use of the space. A designer created 3D mock-ups and consulted with members of our water team throughout the process to ensure everything we needed to carry had a home.
Once fitted and painted bright orange, we were able to move our kit into the back. Kit that had previously been stored across an ISO shipping container, our control vehicle, and the back of a Land Rover (hardly ideal!)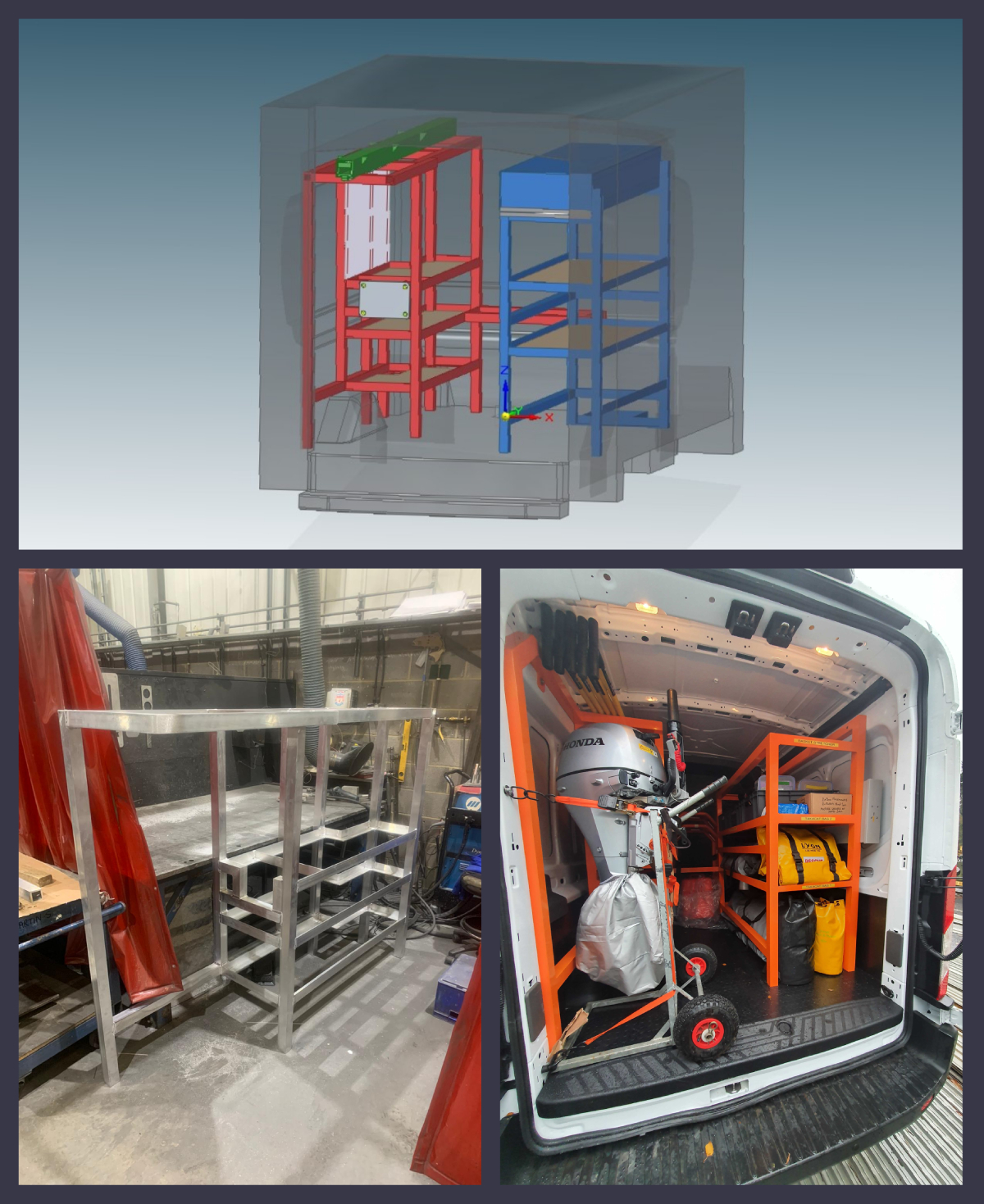 Next, we needed our vehicle to look the part. Rescue vehicles generally need to be conspicuous so that they are immediately identifiable to both the public and other emergency services we may be working alongside. We mocked up some designs and took them to another local company, Goodwin Graphics, who are based in Crossways near Dorchester. Goodwin Graphics took the van and our designs, which followed the national Lowland Rescue orange battenburg design, and two days later we had a vehicle ready for action!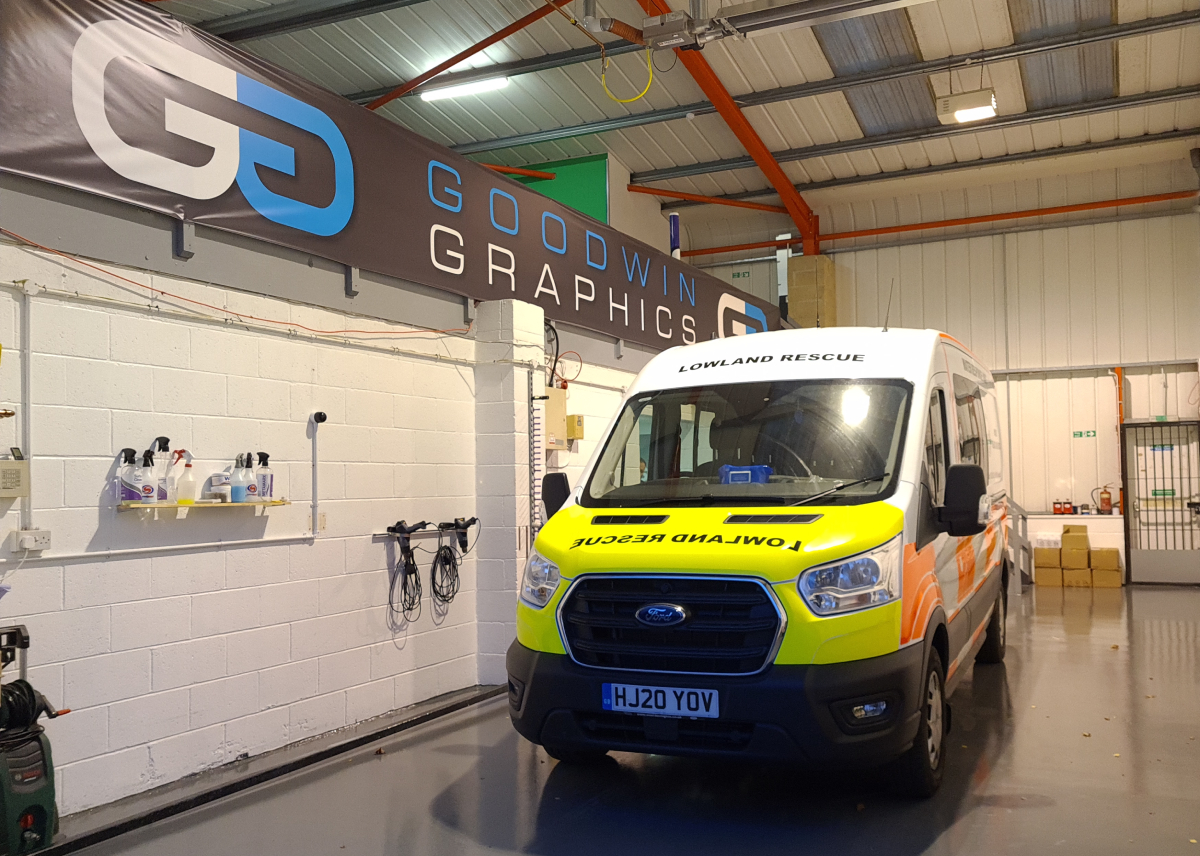 As the water team's equipment and capabilities have increased over the years, Dorset Search and Rescue have needed a secure vehicle to safely transport their water equipment for some time now and we are really excited to finally be there.
James Rough, our Water Team Lead, said "Team members from Dorset Search and Rescue are delighted to be able to present the new Water Response Unit van. The purchase was made possible thanks to a funding grant from the department of environment and rural affairs.
With the purchase of a new Water Response Unit, Dorset Search and Rescue now have a more suitable vehicle to transport both water team members and their specialist water rescue kit. We can now carry all the rescue kit together and be able to respond to a variety of water incidents. The van carries a selection of inflatable boats, an outboard boat engine, all the personal protective equipment for the team members, and a number of bags containing specialist rescue equipment. The new Water Response Unit is immediately ready for use and well positioned to benefit all Dorset residents, as well as the wider community when called upon."
Whilst we are fortunate enough to receive grant funding for big projects such as this, the costs to keep this vehicle operational are ongoing. If you would like to donate to Dorset Search and Rescue to help us remain operational, you may do so here. As a small charity made up entirely of volunteers, 100% of your donation goes directly to supporting the charity and its objectives within Dorset.
Help us find missing people
---
Dorset Search and Rescue are funded through donation or grants, which we could not do without the support of the Dorset community. You can help us find missing people by donating, big or small. As a group of volunteers, no one takes a wage and all of your donation goes straight into the charity.
DONATE HERE
FUNDRAISE
Would you like to gift something to us instead? Check out our Amazon Wishlist, where you can purchase items we need for us. They get sent directly to the charity.
AMAZON WISHLIST
Latest Articles
---
Dorset Search & Rescue's much needed replacement Control Vehicle goes live, with thanks to local community fundraising efforts. Read more
---
Poole based company, Muc-Off, make a significant donation of hand sanitizer to help us search for missing people during the Coronavirus pandemic. Read more
---
One of Dorset Search and Rescue's dedicated volunteers has gone above-and-beyond by making a significant donation of 4 hand-held digital radios to the charity. Read more
---

---
Help us to keep DorSAR operating and fund new life saving projects in your community by donating to us or setting up a fundraiser.
DONATE HERE
FUNDRAISE FOR US